Helping clients deal with divorce - Raise your professional profile and attract more referrals
Are you a professional helping people to have a better divorce?
Do you want to present to a zoom-full of potential clients?
Do you want to be part of an online divorce group with over 750+ members or my Secret Divorce Group in our App?
Do you want to be featured on Divorce TV?
Collaborate with me and align your brand with mine:
TEDx Speaker - Divorce Strategist - Suzy Miller
Are you: A financial planner?
A divorce coach or counsellor?
A mediator or collaborative lawyer?
Do you serve divorcing indivuals in other ways?
"I have been a member of the divorce directory for two years now and have found it to be 1: A source of regular referrals of new business, 2: An indispensable guide to direct my clients towards as they venture through the emotional voyage of their divorce and 3: A useful facility to make contact with other professionals who work in the divorce space. I look forward to remaining a member for many years to come."
Henry Elliston: Chartered Financial Planner at Efficient Portfolio
Be noticed - rise above your competition
Icing on the cake?
Ok, so what would really be the icing on the cake if you want to raise your brand profile and position yourself and your company as an expert in the area of divorce?
How about a short series of video interviews that can be shared in all those legal groups I'm a member of on LinkedIn?
And in all those Facebook groups and via Twitter? Not to mention added to blog posts and shared on your own websites?
So that's the deal - you get all of this included in the following subscription:
What's the value in £s?
This is the bit your marketing team will like .....
Listed on the Alternative Divorce Directory
Listed on the only UK and (if relevant) USA directories dedicated to peaceful ways to divorce. Associate your company with a trusted brand, and benefit from a healthy backlink to your website through being listed on my websites and sharing your blog posts/articles.
INCLUDES 1-1 Marketing Support Sessions.
(Did I mention that I'm a professional digital marketeer happy to support you growing your online marketing skills and provide additional support to your existing marketing team?)
Frequently Asked Questions
Why did Divorce Strategist Suzy Miller create the Alternative Divorce Directory?
Because as a Divorce Strategist, I need a wide range of experts throughout the UK to refer clients to. So I have been building my referral network through the directory, and it is also accessible to those searching for your services via search engines. I also now have a US version of the directory.
Why did you create Divorce TV?
I believe that online TV via Youtube and other platforms is the way forward, in promoting dispute resolution to a wider audience. I used to work in film and television in the past, so it has been a natural step for me to take. It's a very relaxed and entertaining way to show case professionals who can help clients to have a better, more peaceful divorce.
What are the main benefits to me?
My website is well ranked so that means your listing includes a healthy google-backlink (ask your SEO person, they will confirm this). You will be ahead of the curve against your competitors, many of whom are still stuck on Linked In and afraid to make the step to Facebook and Youtube (where so many of their clients spend so much time!). You will increase your cross-referral network and gain new clients.
What about the free Client benefit - what's that all about?
I have financial experts, divorce coaches and psychotherapists on my Directory and via the free resources I offer - which you can also share. It's a win-win for you and your clients - as they get free no-obligation initial consultations with any of the experts they may choose to contact - and you get clients who are then less stressed and easier to work with! This is made available via an easy to share weblink/pdf or via my complimentary Divorce Navigation Calls.
See What Our Respected Clients Have to Say
A TESTIMONIAL FROM WELLERS LAW GROUP LLP.
"We booked up a programme of four online divorce workshop events with Suzy Miller to give us another route to market. Firstly I have to say that it is a pleasure working with somebody who shares our passion for family law.
The events we have so far run were well attended, thanks to Suzy taking responsibility for recruitment on social media. They were also really well run thanks to her own enthusiasm, knowledge and the network of professional consultants she can call upon to contribute.
Thirdly they were very well received by the attendees and a good number of those have now been in contact for legal advice, driving profitability for Wellers."
Ritchie MacDonald: Marketing Director - Wellers Law Group
"I appreciate that Suzy provides a well balanced online and off-line support. I think she found the winning combination of online presence, networking opportunities and personal introductions. This month alone:

I got 1-1 practical marketing support

My online articles were getting circulated to my audience much more extensively than I could do alone.

I attended networking events and training organised by family consultants that otherwise I would have not known about or would not have access to.

Suzy introduced me to a range of ideal cross referral partners and I have begun to build healthy professional relationships with them much more quickly than if I was to simply connect with them via Linked In.

Suzy introduced me via email directly to potential clients.

Suzy is very quick to respond to my emails!

Running my own practice can feel lonely at times. Since I joined Alternative Divorce Directory I feel like I am part of the multidisciplinary team of practitioners working towards the same goal: supporting families at every stage of divorce. " Una Archer: Parenting After Separation
"I just wanted to tell you how thrilled I am with the articles you've written about me. They've been noticed and I have new clients as a result. Thank you so much!"
Debbie Talalay
Deborah Talalay Healing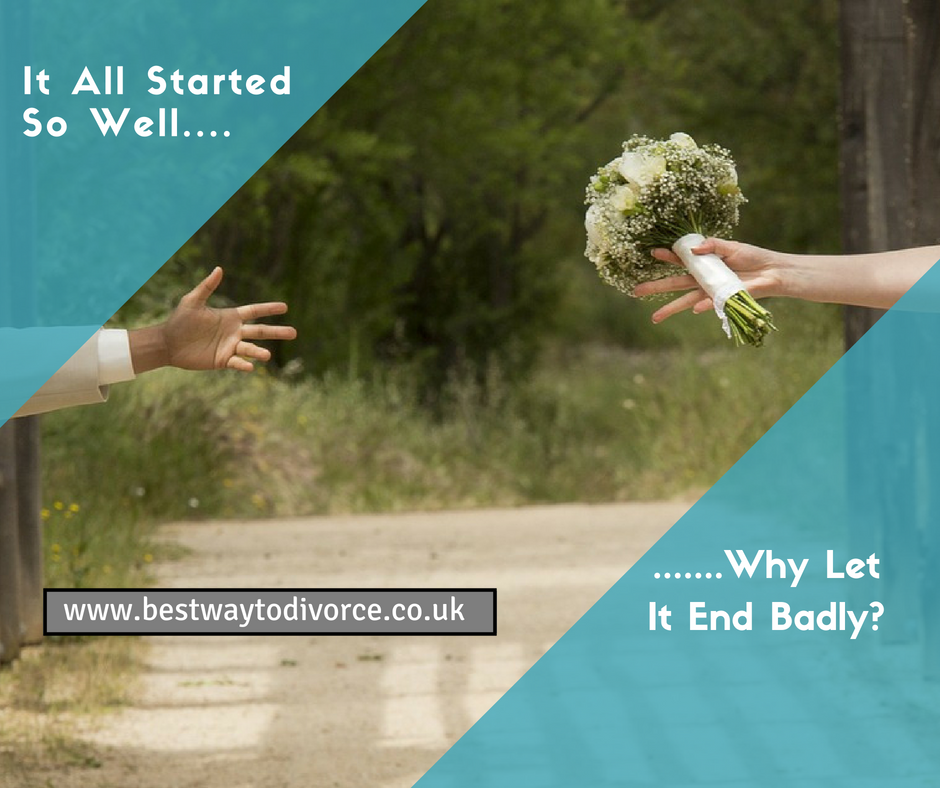 Please Click The Button Below To Register and let's have a conversation